About Our Team
Welcome to Carver Insurance. Located In Rapid City, South Dakota, Carver Insurance, Inc. has been dedicated to offering Individual Health Insurance and Employer Group Health insurance plans since 1994. From Health insurance to dental insurance and more, we take pride in providing premier healthcare products and superior service to our customers. When navigating your way through healthcare options, it is important to work with someone you trust, and who understands your health insurance needs. That is why we continually strive to build genuine and lasting relationships with all of our clients.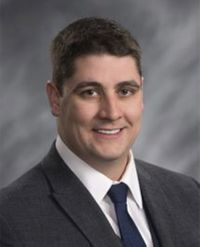 Everett Strong
Everett is a 2013 graduate from South Dakota State University, with a bachelor's degree in English Literature. He has also received further training and additional educational courses to further service his clientele. Everett joined Carver Insurance in October 2019 and has 2 years in the insurance industry selling both Property & Casualty Insurance along with Life and Health and Employee Benefits. He has spent the previous 4 years in the building products industry. He specializes in individual and group protection with life and health insurance.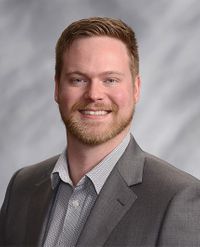 Andrew Hardman
Andrew Hardman graduated from the University of Colorado in 2014 with a bachelor's degree in Ecology and Evolutionary Biology. He spent 5 years as a manufacturing chemist and trainer in the pharmaceutical manufacturing industry before joining Carver Insurance in June of 2021. Andrew is a licensed Accident & Health or Sickness, Life agent. By being certified to work with many different carriers and products, Andrew will find the best solution to fit your group and individual needs.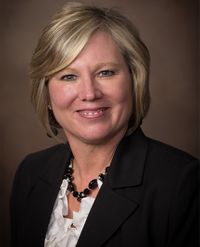 Lisa Knudsen
Lisa Knudsen has been at Carver Insurance since 2004 specializing in employer group benefits. Lisa came to Carver Insurance with 17 years of experience in the insurance industry.
Lisa is dedicated to helping and serving her employer clients to assist meeting their business needs. Knowing that each business and their employees are unique, Lisa strives to ensure that the employer obtains the best products to suit their needs. Lisa enjoys and values working with people to make sure they understand their benefits and gives exceptional service when questions arise.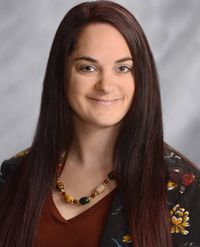 Danielle Brouillette
Danielle Brouillette graduated from Western Dakota Technical College with a degree in Criminal Justice. She joined Carver Insurance in 2019. Dani is exceptional in guiding individuals and families on their health insurance options and what best fits their needs. Dani is also truly exceptional at assisting Medicare clients with their choices of many plans available. She is truly an expert and always avails herself to any questions and support clients may need.